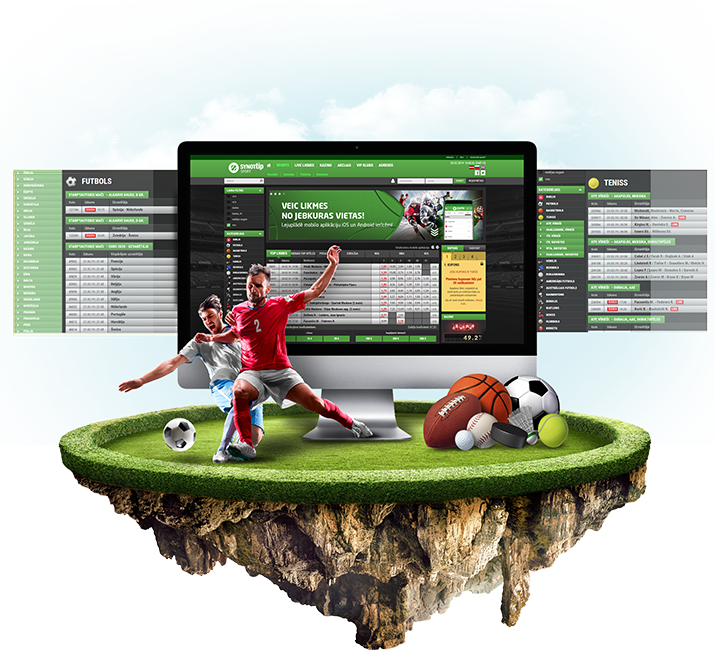 Betting in an online environment is an easy and convenient type of entertainment. Choose your favourite sports events and enjoy the new betting experience!
Advantages of online betting
Participate in sports betting without leaving the house. Watch sports events on your computer or tablet and place the bets online;
Earn SynotTip points by betting and exchange them for real money at the rate of 1000 VIP points for 10 EUR. You can read more about the point earning system HERE;
The possibility to use the SynotTip customer support available 24 hours a day in Latvian, Russian and English.
Registered customers can receive a Joker customer card by contacting customer support or at any SynotTip betting venue. Customer card benefits HERE;
Secure money deposit and withdrawal, as well as data protection.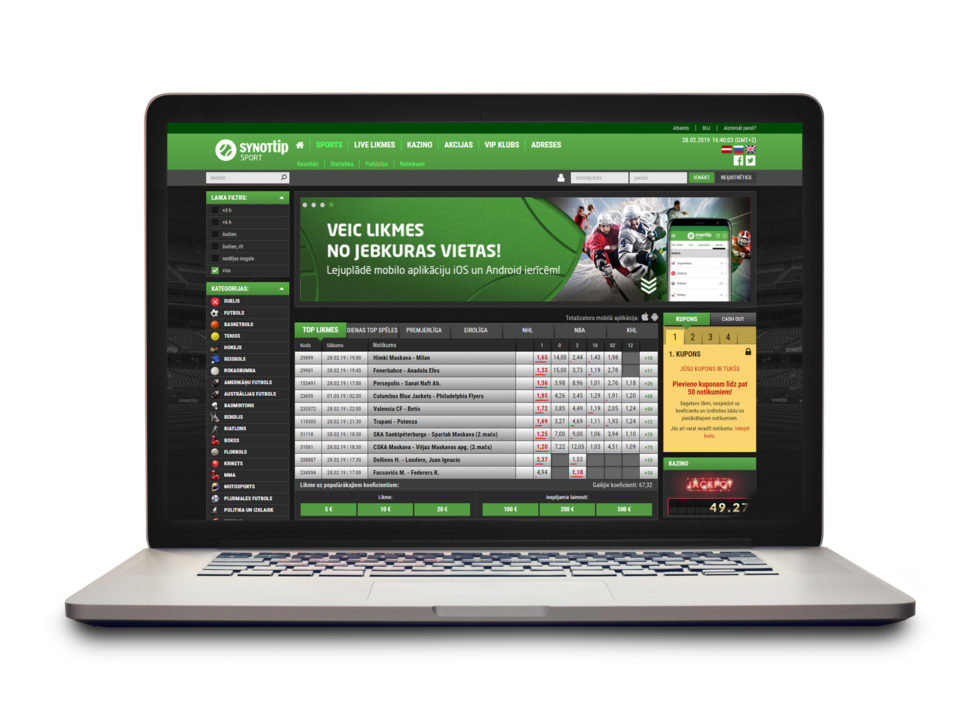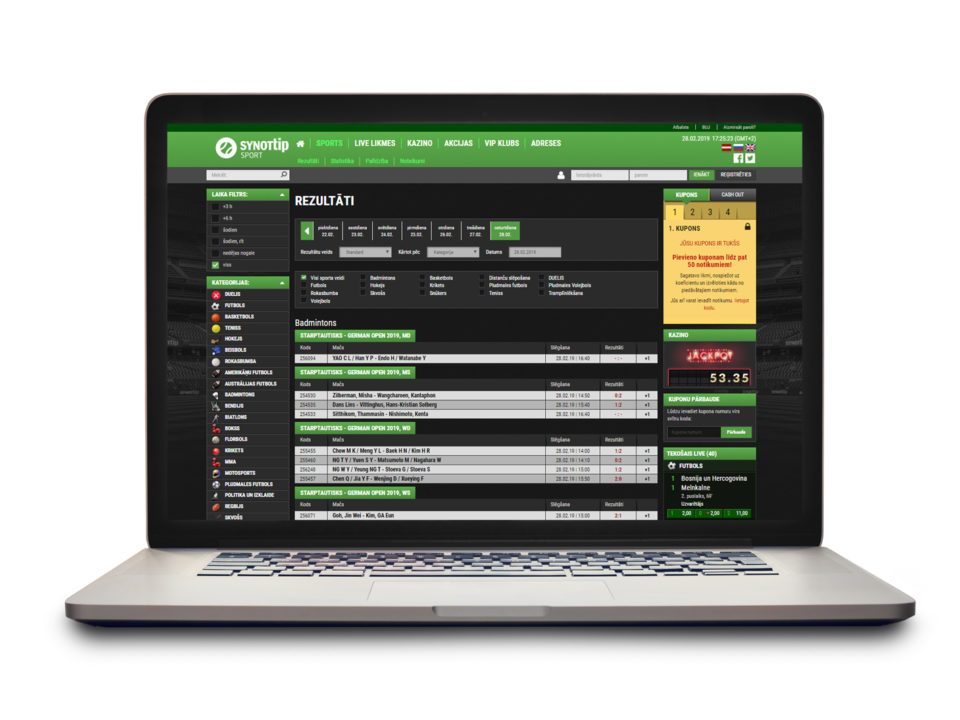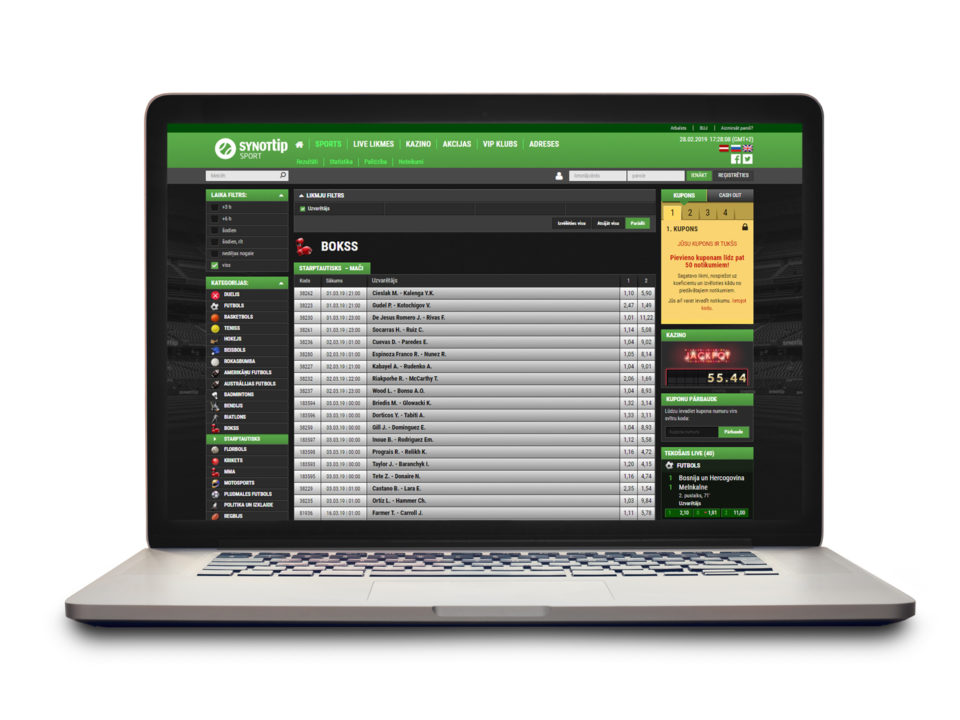 What do you need to do to participate in online betting?
Register Here;
Log onto the system with the username and password created during the registration process;
Make a deposit to the player's account using an internet bank, a credit card or a bank transfer. The minimum deposit is 5 EUR;
In the left menu, choose a "Time Filter" or sports events that you want to bet on and see the SynotTip betting offers;
Choose betting odds and they will be added to the coupon on the right side;
Enter the amount you want to bet and re-check the information you entered on the coupon;
Confirm the bet by pressing "Bet";
Once the bet is placed, its status can be viewed in "My Account / Betting History''.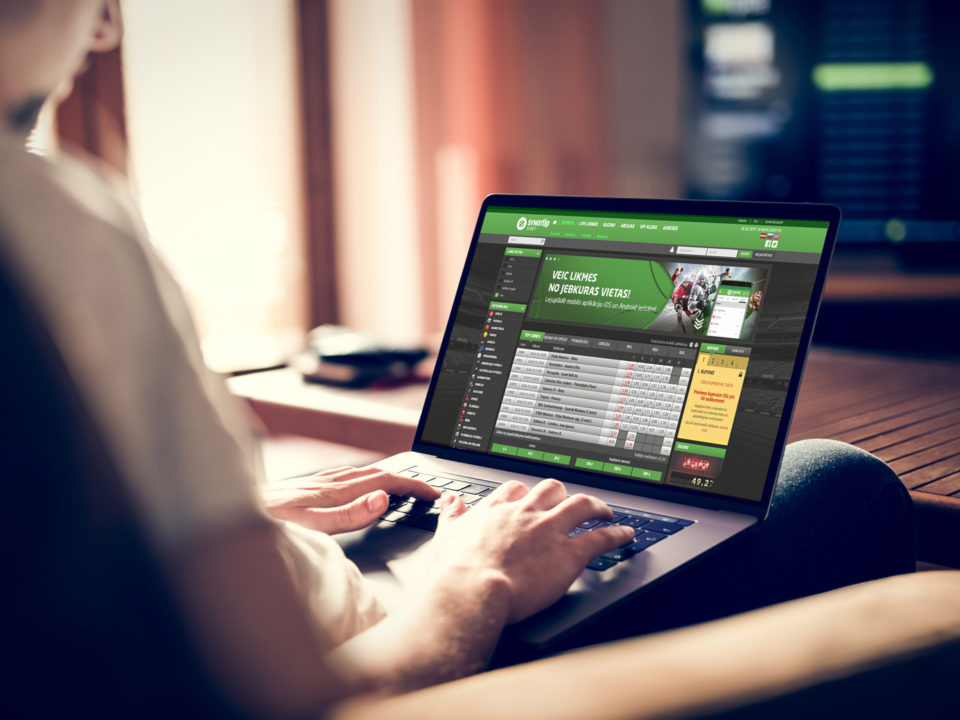 In the section SPORTS in sports categories, choose your favourite sport, click on the selected event coefficient, combine events with a possibility to create a coupon with up to 50 events. The minimum bet is 0.10 EUR. The maximum coupon winning is 150,000 EUR The winnings depend on the number of events in the coupon.
In the section LIVE BETS place bets on ongoing events. Follow the game while at the same time predicting the outcome of the game or event. The offer on LIVE events changes every second, offering placing bets on various factors from the "number of goals" to the "scorer of the next goal".
In the RESULTS section you can view the results of finished Events by selecting Events by Category or Date.
In the STATISTICS section you can view past game statistics of the teams and players.
In the HELP section you can read the betting instructions and find detailed explanations for using the online betting tool.
In the PROMOTIONS section customers can discover the available special offers for both new and existing SynotTip customers.