Quality management system ISO
ISO 9001:2015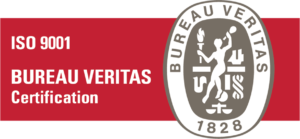 In 2012, Joker LTD received the ISO 9001 quality-management certificate, confirming the company's ability and willingness to do business in accordance with the international quality standard.
ISO 9001 is one of the most known standards that defines the principles of quality management and enables the company to continuously develop by improving management, decision making and the process management system, as well as customer service and the internal work environment.
In 2017, the Joker LTD quality management system was recertified to ISO 9001:2015 (certificate No.: LV006955, valid from 12.01.2021) by the international certification company "Bureau Veritas Latvia", thereby reaffirming the Joker LTD quality management system's compliance with the requirements of the standard.
Comment provided by the Joker quality manager: "In order for Joker LTD to successfully compete in the gambling field in Latvia and to remain as one of the TOP 3 gambling companies, it is important to assess and improve the quality of services provided. The quality management system that has been implemented in the company ensures effective management and continuous development, as it assesses quality in various aspects — at the service, customer and organisation levels. To plan, to do, to check and to act are the four core principles that allow the company to operate smoothly, develop and succeed."
Joker LTD quality policy:
To provide high quality services that meet the requirements of the:

client;
legislation;
supervising institution;
other stakeholders.

Continuously improve the quality management system, by continuously improving the quality of the service in order to satisfy the customer.
Ensure that the company's employees understand their involvement in the company's development and their responsibility for the services provided.
ISO 9001 certified quality management system ensures:
order in the company's activity;
service quality;
customer and employee satisfaction;
customer and cooperation-partner loyalty;
planning of the company's activity;
continuous development of the company;
structured and effective implementation of new services;
increase in customers.