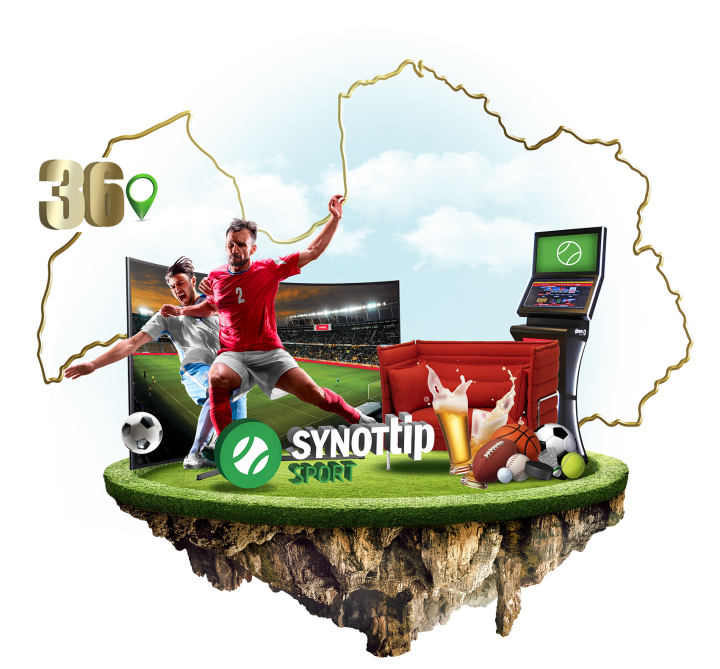 SynotTip is the largest land-based betting network in Latvia. Currently, customers have an opportunity to make sports or social event predictions in more than 20 cities.
Most often, land-based bets are made directly on the outcome of sports games because games can be seen live and matches take place very often. However, bets are also often made on topical political or other social events, for example, elections, referendums etc.
The advantages of land-based betting:
Watch sports events on the spot;
Use the services provided at Joker and SynotTip bars;
Place bets with the gaming hall supervisor or at the self-service terminal;
Find events that you are interested in and keep track of the odds;
Accumulate points by participating in land-based betting and, having reached a certain amount of points, exchange them for money;
Using the WEB terminal, get acquainted with the special offers of the sports bar and the gaming hall, and use internet banking services (Swedbank, SEB Bank, Citadele and Luminor);
Spend time with friends and sports fans.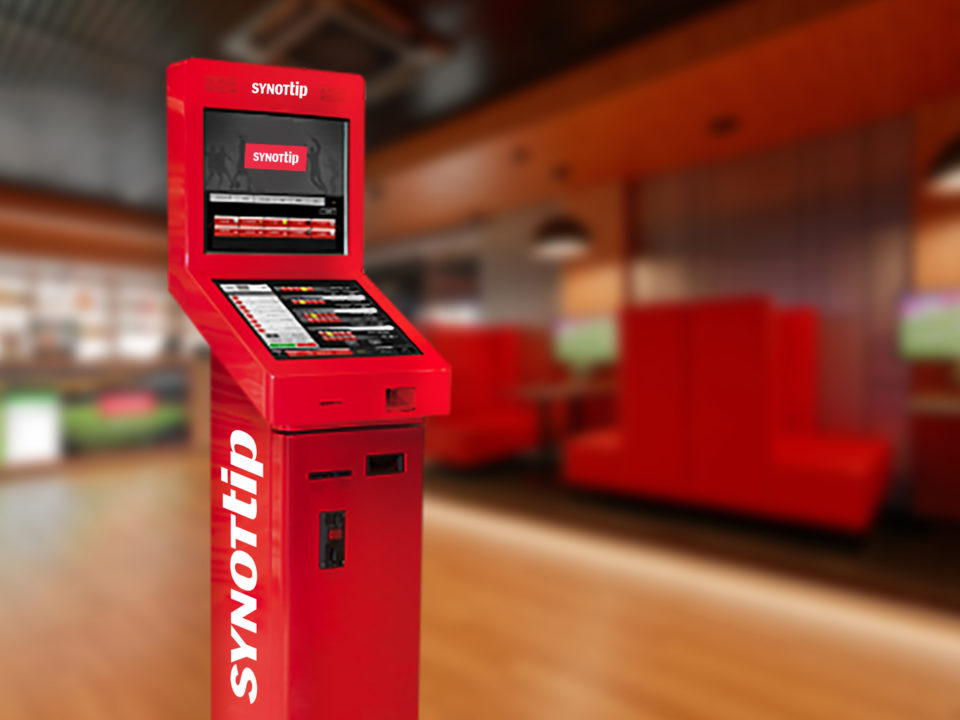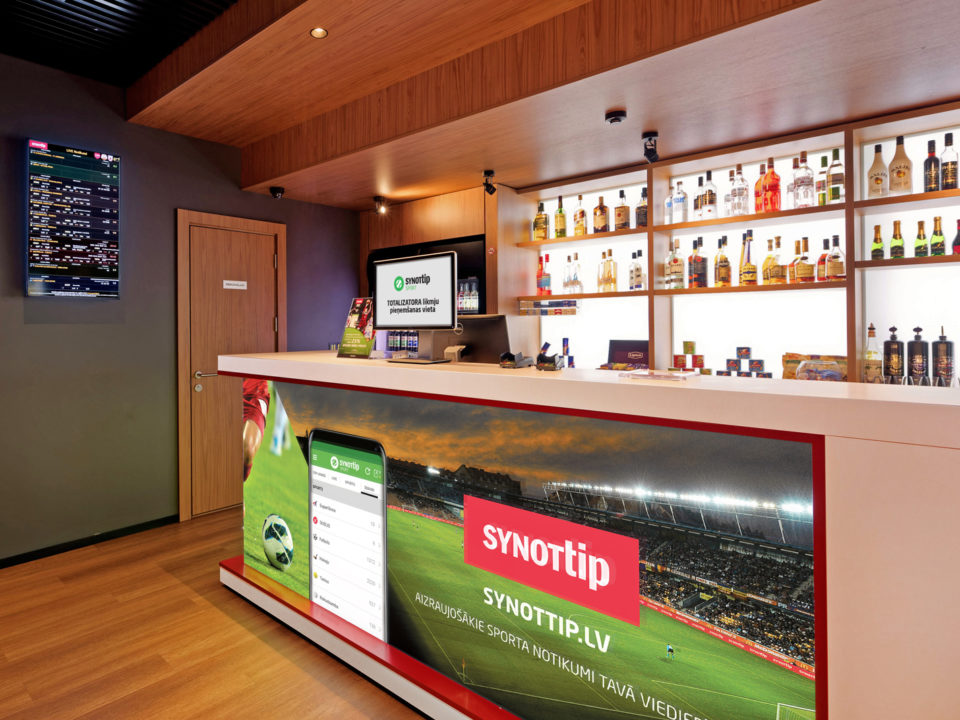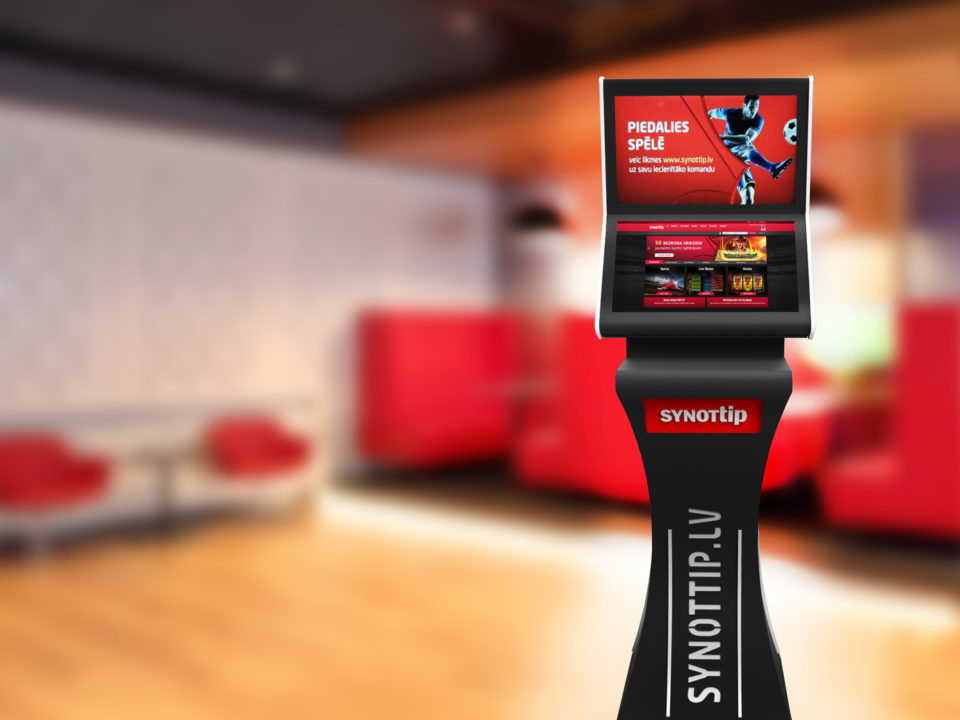 What do you need to do to participate in land-based betting?
Sports fans and the most venturous followers of events at SynotTip sports bars can easily place their bets. Registration on the SynotTip homepage is NOT required in order to participate in the land-based betting. However, if you choose to register, you have the opportunity to accumulate points and then exchange them for EUR. Learn more about the SynotTip point collecting system HERE.
* Bets can be placed by any resident of Latvia who has reached legal age.
To register at SynotTip, press HERE
Place your bet with the gaming hall supervisor or use the land-based betting SELF-SERVICE TERMINALS
You can place a bet (the amount of money at risk) on the Event (predictable sports, entertainment, politics or other events) and your Prediction (possible outcome). Each prediction has its own Coefficient (fixed number multiplied by the Bet which in case of victory, makes up the Winnings (a specific amount of money: the Bet multiplied by the Coefficient)).
The customer receives a coupon valid for 30 days from the announcement of the results for placing bets with both the gaming hall supervisor and at the self-service terminal.
The coupon contains the following information:
Date of the bet;
Event;
Coupon coefficient;
Amount of the bet;
Potential winnings;
Information regarding the period of the coupon's validity;
Coupon number and barcode;
Customer Support Telephone Number;
Wait for the outcome of the game or event and check the status of your coupon
How do you do it?
On the coupon there is a 14-digit number which can be used to check the coupon's status (won/lost/active). This can be done at the Coupon Check section on www.synottip.lv or by scanning the coupon's barcode at the self-service terminal.
Turn to the gaming hall supervisor to receive the winnings.