Turn back the time with Koskenkorva Vodka.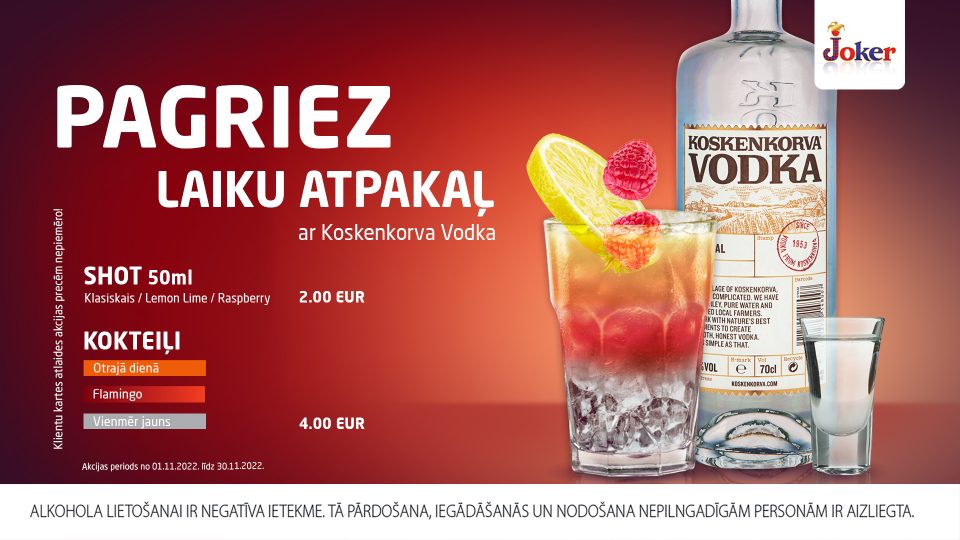 Choose your version of Koskenkorva Vodka:
50 mL SHOT
Classic / Lemon Lime / Raspberry
Price: EUR 2.00
or
any COCKTAIL
«The Second Day» / «Flamingo» / «Forever Young»
Price: EUR 4.00
Customer cards are not applicable to promotional products!
Promotion period from 01.11.2022 to 30.11.2022.