NEW! Thin & crispy toasts.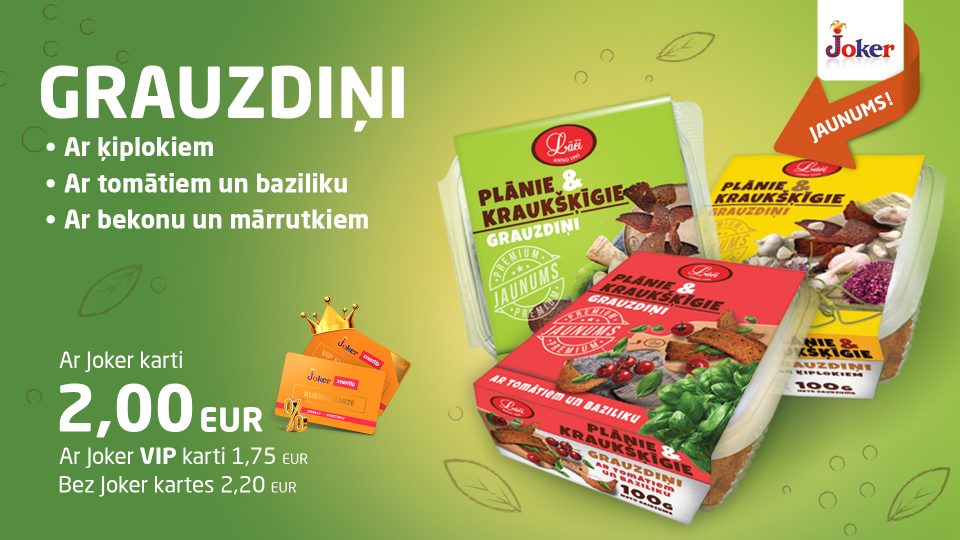 Rye bread toasts with three types of flavors 100 gr:
with garlic
with tomato and basil
with bacon and horseradish
Price with Joker card – 2.00 EUR. Don't have a Joker card yet? Don't worry – we will make it!! 1.75 EUR for Joker VIP card holders. Without Joker card 2.20 EUR.