New ruby-colored taste in Joker bars.
11.04.2022.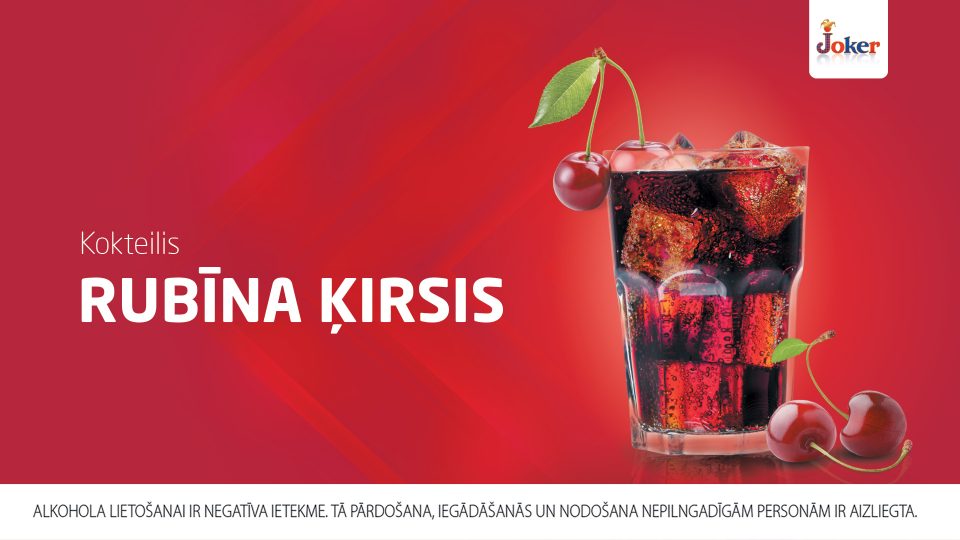 A bit of Riga Black Cherry Balsam (25 ml)
with a spice of LB gin (50 ml)
and the refreshing Schweppes Russian (250 ml)
together create a great ruby-colored cocktail for even better gambling sensations in all our Joker gaming halls – bars.
Price 3.50 EUR
The promotion is valid until the product is available at the bar.