NEW! Mežpils Rye bread ale!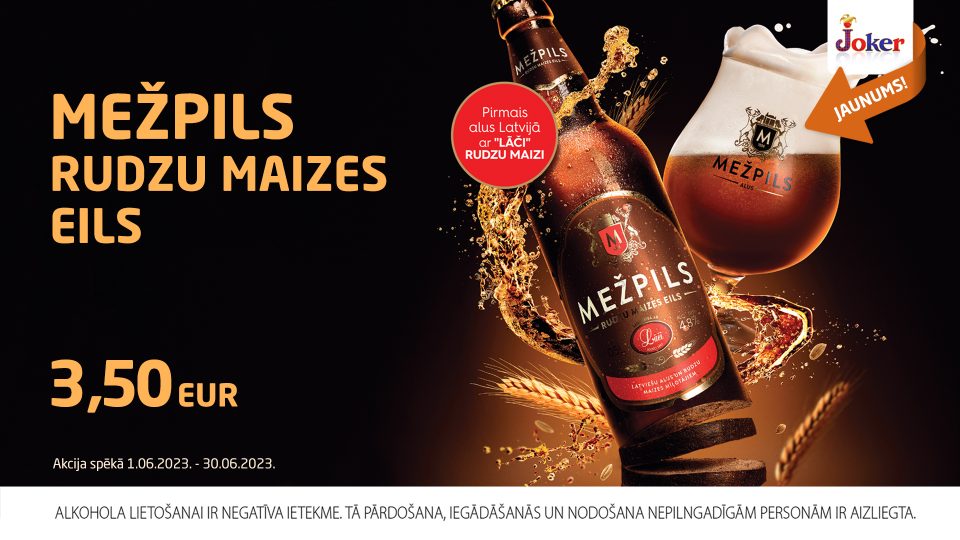 Mežpils beer in cooperation with bakery «Lāči» has created a unique joint product – Mežpils Rye bread ale. During brewing, real rye breadcrumbs are added to the beer, creating a light, sweet rye malt beer with a noticeable presence of rye bread in the taste and aroma.
Special price 3.50 EUR.
Promotion period from 1.06.-30.06.2023.
Joker card discounts do not apply.