Happy hours of Sundays IN JELGAVA!
GONG JACKPOT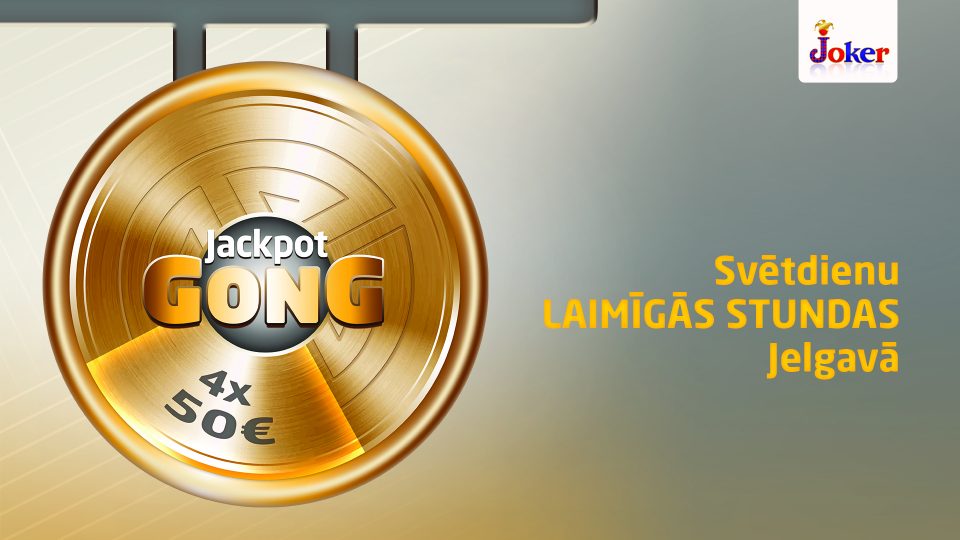 From 5 p.m. to 8 p.m.
PLAY SLOT MACHINES
with a minimum bet of EUR 0.10 per game and win one or more jackpots worth EUR 50.00.
The side game is valid from 01.05.2022 until 30.06.2022 in the sports bars-games halls in Jelgava, Rīgas iela 57a and Zemgales prospekts 10.