Fully renovated sports bar–gaming hall in Valka at Seminara street 8! Opening event 18.10.–20.10.2019.
With new, comfortable quality and even more entertainment options.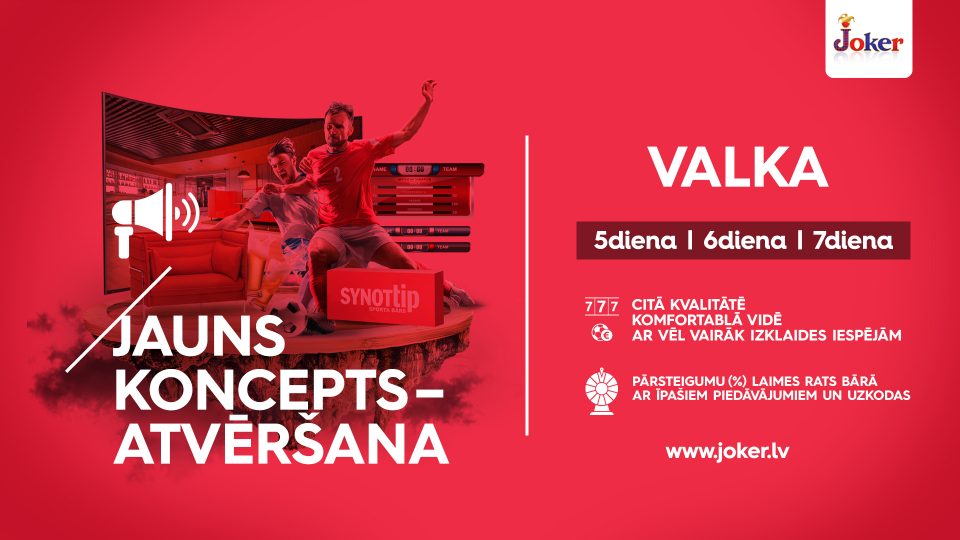 Turn the wheel of luck all weekend – win prizes and / or discounts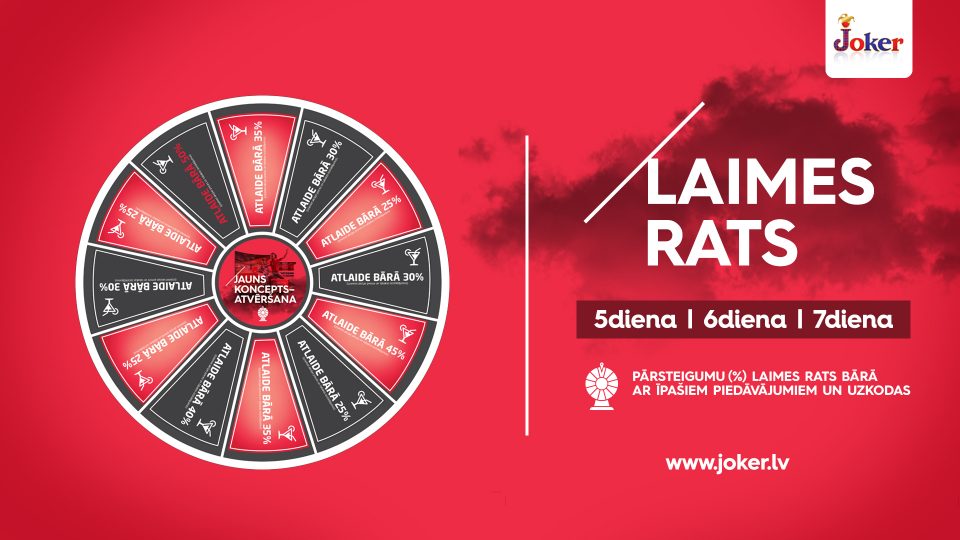 A modernly furnished new concept Joker sports bar and gaming hall. Sports bar visitors can enjoy their favourite alcoholic and non-alcoholic cocktails, as well as watch sports alone or with friends. The gaming hall offers slot machines with the most popular games from the world's leading slot machine manufacturers.