Cocktails "JOKER RADLERS"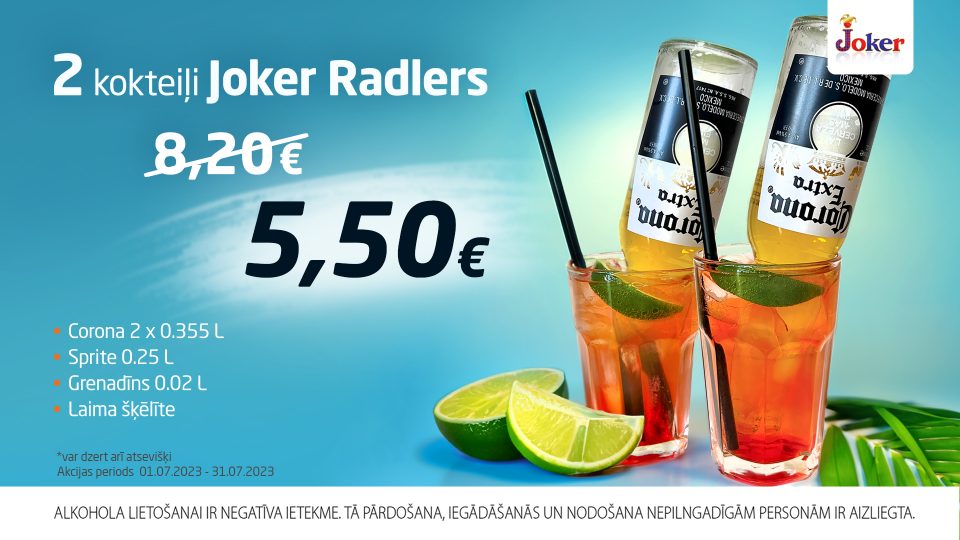 The new Joker Radlers cocktail is light and refreshing – perfect for summer.
Come to any Joker sports bar and get two cocktails for a special price!
"JOKER RADLERS"
Corona 2 x 0.355 l
Sprite 0.25 l
Grenadine syrup 0.02 l
Lime slice
Price for both cocktails 5.50 EUR
Price without promotion 8.20 EUR
Promotion period from 1.07.2023. – 31.07.2023.
*Can also be drunk separately.