28 years for us – 28% discount for you!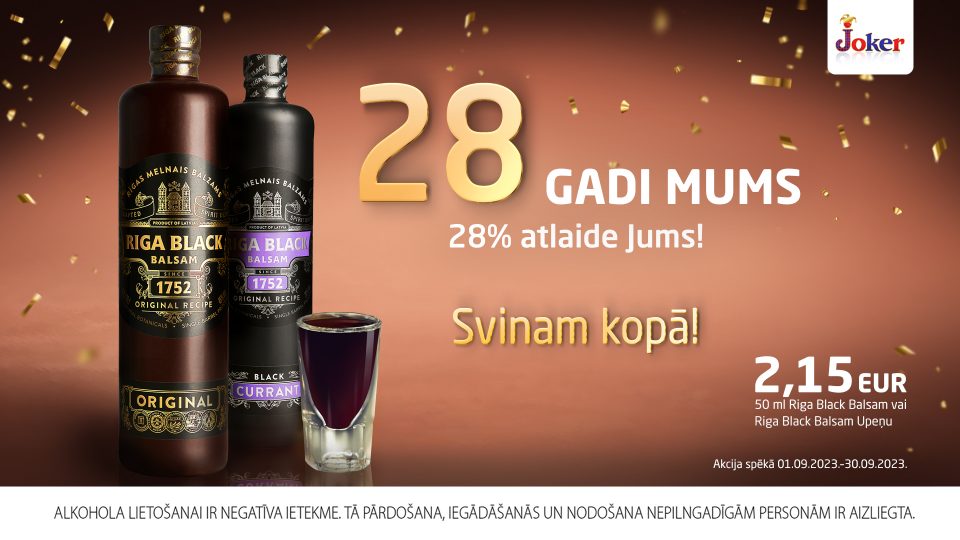 Let's celebrate our 28th birthday together at the Joker bar with Riga Balsam.
For the whole month of September – 28% discount on 50 ml of Riga Black Balsam or Riga Black Balsam currant.
Price with a discount 2.15€ from the standard price of 3.00€.
Promotion period 01.09 – 30.09.2023.